Dallas, Fort Worth, Houston, Austin,South Dallas, North Dallas, Dallas County, Houston, Corpus Christi, San Antonio, DFW metroplex, Dallas - Fort Worth, Abilene, Amarillo, Odessa, Midland, El Paso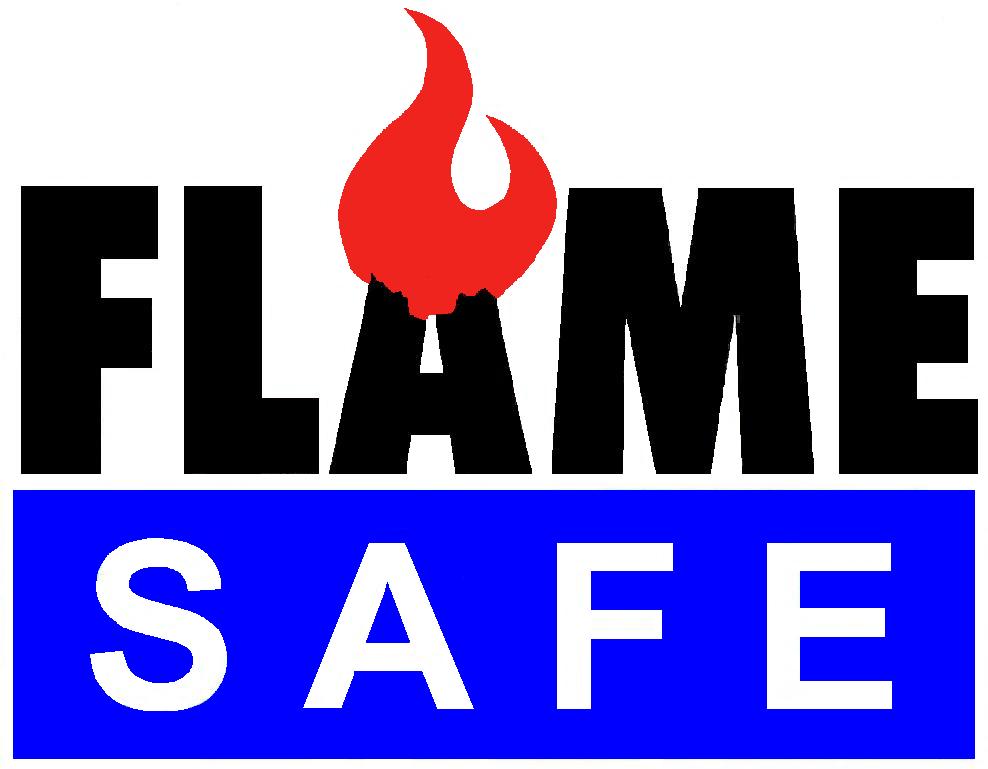 FIRE POLY 75 E
a/k/a
FLAME SAFE X-T
EXTERIOR FIRE RETARDANT
COATING or SPRAY
FOR ALL SPECIES EXTERIOR WOOD
PLYWOOD ● LUMBER ● TIMBER
Flame Safe Fire Poly® FP75E is an exterior intumescent fire retardant coating
CLASSIFIED
FIRE RETARDANT COATING
SURFACE BURNING CHARACTERISTICS OF APPLIED COATING
ASTM E84, ASTM E2768 ASTM D2898; CLASS A; UL723, TYPEI; UL1256, NFPA 255, UBC 8.1
Flame spread

5

Smoke developed

115

One coat @ (ft2/gal)

166 - 200

Number of fire retardant coats recommended

3

Rate per coat (ft2/gal)

500-600

Number of overcoats

None
FIRE POLY FP75E

TECHNICAL DATA

INTERIOR / EXTERIOR CLASS A RATING CLEAR FIRE RETARDANT COATING
PRODUCT DESCRIPTION:    Aqueous Based Resin
PRODUCT ANALYSIS

46%

PH

11 lbs

Flash point

1.33

Color

Water clear at 78°F. - Slight haze at 50°F. or lower

Non-Volatile

Solvents

Water(Contains no petroleum or derivatives of petroleum)

excellent Resistance

Bacterial

None

Moisture Absorption

Mildly

Toxic

Insects, rodents,
aspergilli And other types of molds

Excellent resistance

Termites

Good

Scrubability
RECOMMENDED USE: Interior/Exterior Class A Rating (Flame spread less than 25)
FLAME SAFE FIRE POLY75E is a clear fire retardant coating. It is the best fire retardant for wood for exterior use. It can be used on any type of wood, porous, or non-porous materials, such as:
| | | | |
| --- | --- | --- | --- |
| Yellow pine | Redwood | Cedar | Douglas Fir |
| Ponderosa Pine | Walnut | Poplar | Reclaimed wood |
| Cyprus | Plywood | Teak | Barnwood |
| Mahogany | Hardwoods | Softwoods | Wood Decks |
ENVIRONMENTAL REGULATION:
This product complies will U. S. Federal Regulations concerning the use of lead in paint and hydrocarbon emissions.

QUICK REFERENCE FOR APPLYING FIRE POLY FP 75E
Exterior/Interior wood


any type of wood

Treat before, during or after construction.

Be sure surface is clean and dry before treating.

Apply with sprayer head held at 8 to 12 inches from surface

Apply with brush or roller.

May be necessary to wipe on hardwood surfaces

Treat all surface areas where possible

Do not expose treated area to moisture for 24 hours.

Apply one (1) coat at the rate of 166 [15.42 sq. meters ] to 200 sq.ft. [18.58 square meters] per gallon [ 3.785 liters ] depending on substrate

Recommended : Apply three (3) coats at 600 sq. ft. per gallon with the final coverage rate of 200 sq. ft. [18.58 square meters] per gallon [3.785 liters ]
EXTERIOR / INTERIOR WOODS

           All surfaces to be treated must be clean and dry. Fire Poly 75 E fire retardant coating is water-based, clear liquid that becomes insoluble when dry. Fire Poly 75 E also acts as a preservative, and water proofing agent ultra violet inhibitor, mold and mildew protector and repels insects. If over coating is intended, Fire Poly 75 E is an excellent surface primer for use under latex paints or can be use as a finished coat over water based stains. When applied according to the manufacturer specifications, Fire Poly FP75E is warranted for 5 years or 200 inches of rain whichever comes first.

DO NOT DILUTE OR MIX FIRE POLY FP75E FIRE RETARDANT COATING WITH ANY OTHER PRODUCTS.

         It should be noted that unlike some products, materials treated with Fire Poly 75 E fire retardant coating require no special cutting tools or special fasteners. Contact parts of any equipment should be stainless steel or plastic to prevent chemical reaction and breakdown. Storage may be done in polyethylene containers.

 Ideal for marine use.

Exterior Fire retardant for plywood

Exterior Fire Retardant for Wood
CAUTION:
          Product must not freeze. It must not be thinned or diluted

OVERSPRAY:
        The overspray will not harm plants or animals. Spills can be flushed with water. A rag wetted with   bleach and water mix will clean up spotting.

CLEAN UP PROCEDURE:
          Airless Equipment.
1. Run clear water through the system until coating is flushed out. When minor sudsing on surface stops, the system is flushed.
2. Run bleach and water mix (1 part to 4 parts) through system as solvent for cleaning any residue.
            3. Repeat Step 1 if any foaming occurs in Step 2.
            4. Lubricate system as specified by equipment manufacturer to combat rusting.
If two or more applications are planned in the same day, the sprayer can be kept clean by running water through the system between applications.

          Brushes/Rollers.
              1. Clean immediately after use.
              2. Wash thoroughly with bleach and water mix (1 part to 4 parts).

SAFETY FIRST
Use approved safety devices (ropes, belts, ridge hooks, ladder, etc.) When working on steep or high areas. Take EXTREME CARE not to step on wet treated area. Surface may be slick until dry.
It is good practice to wear respirator or mask and protect hands with rubber gloves when spraying any coating or chemical. When engineered air control is not feasible, use properly maintained and properly fitted NIOSH approved respirator for solvent vapors. A dusk mask does not provide protection against vapors.
If eye contact occurs, flood with water for fifteen (15) minutes and call a physician. KEEP OUT OF REACH OF CHILDREN. DO NOT TAKE INTERNALLY.
| | |
| --- | --- |
| Marine | A clear fire retardant for wood siding, soffits & timbers - 5 year warranty FEMA approved |
HOME | CONTACT US | PRODUCTS | Fire Poly FP75E SDS | TESTING